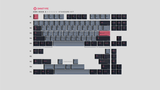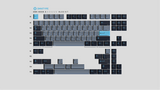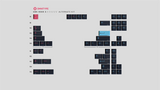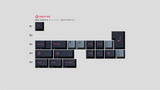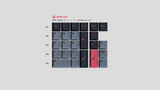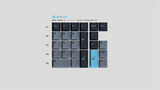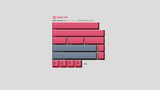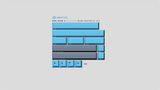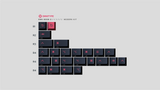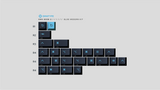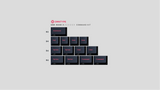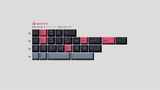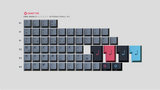 GMK 8008 2 Keycap Set
SKU: DM|KC|0128|530
The original 8008® keycap set that was inspired by a sports bra! Design by Garrett (G Bur), the founder of Omnitype®, this desaturated/muted blue set with pink and/or blue accents has become one of the most popular sets of all time. With a new BLOO variant, 8008® is sure to make eyes pop when they see your keyboard!
DETAILS

Designed by Omnitype
Made in Germany
Desaturated/muted blue color tones with pink and/or blue accents
SPECS

Profile: GMK
Sculpt: 1-1-2-3-4-4
Legends: Doubleshot
Modifier Style: Icon
DISCLAIMER
The images shown are used for illustrative purposes only. While we aim to accurately estimate and reproduce colors, there may be minor variations in the color of the actual product because of the nature of dyes, environmental lighting, and differences in display output due to lighting and digital photography and color settings and capabilities of monitors.
Orders for in-stock items are processed within 1-5 business days following the date of purchase. Business days are Monday through Friday and do not include weekends or U.S. holidays. Please be aware that order processing time may take longer following holidays.
The carrier's estimated transit time will be displayed at checkout, if available. These are estimates and we are not responsible for carrier delays. Please note that the carrier's estimated transit time does not include our order processing time.
IF YOU'RE IN THE US, YOU'RE IN THE RIGHT PLACE!
REGIONAL PARTNERS
If you are in the United States, Omnitype™ is your vendor! If you are outside the US, we partner with other fine companies to offer this product to you in different areas of the world, so you can purchase from somewhere more local to you. Purchase from the partner that is closest to you. If any of our partners are out of stock, please reach out to them to inquire if they will be restocking or to request a restock; not Omnitype.

IF YOU'RE NOT IN THE US, FIND YOUR REGIONAL PARTNER
DISCLAIMER
International shipping from us will most likely be more expensive than if you order from a partner who is closer to you.